Photograph: Photographix | Sebastian + Ira, courtesy Design Work Group
Source: Better Interiors
About
The Forbes India Design Awards celebrate the best talent in the Indian design industry. Drawn from the worlds of architecture and interiors, they recognise a spectrum of architectural and interior practices in India that have evolved to match the best in the world. Covering a range of categories, the awards offer architects and designers a prestigious platform to communicate a shared vision for the future, from culturally integrated city skylines to sustainable urban communities. The Forbes India team has put together a judging panel comprising of the most extraordinary individuals that have shaped Indian architecture and design milieu.
Through the Forbes India Design Awards, we hope to also discover and recognise the emerging talent in architecture and interiors. We will acknowledge the immense good work being done in the fields of conservation and socially responsible architecture by some of India's most innovative practices, which often do not receive enough attention or appreciation.
Photograph: Vikrant Dashputre, courtesy Within N Without
Source: Better Interiors

Forbes India and Network 18 bring to you design awards that are fair, independent and transparent.
The Call for Nominations will be announced on our website - forbesindia.com, and through our magazines.

Architectural and interior practices will be invited to send in their nominations.

Our independent jury and knowledge partners will debate, discuss and pick the winners in each category.
Who we are
Forbes India, the Indian edition of Forbes, is part of the media conglomerate Network 18. Forbes India's readership includes an elite and discerning urban audience. Many of our readers are leaders in their chosen fields, shaping the irresistible India growth story.
Design Disciplines
The winners will be awarded in two categories — Interiors and Architecture, the two pivotal arms of design.

Institutional
Play schools, primary and secondary schools, colleges, libraries, cultural centres, auditoriums, research facilities, exhibition spaces and museums.
Retail and Hospitality
Hotels, boutique hotels, restaurants, spas, banquets, bars/pubs, clubs, shops and art galleries.

Office
Interiors of corporate offices, office refurbishments and co-working spaces.

House
Interiors of private homes, apartments, holiday homes and bungalows.

Institution/Culture/Public
Primary and secondary schools, special needs facilities, colleges, libraries, cultural centres, auditoriums, research facilities, theme parks, museums, galleries, stadiums, community centers and exhibition centers.

Social Impact Projects
We are looking for organisations working towards sustainable development by delivering economic, social, environmental benefits, leaving a positive impact on society.

Commercial
Mixed-use, shopping malls, multiplexes, food courts, IT parks, commercial offices and corporate offices.

Group Housing
Affordable housing, residential complexes and multi-dwelling residences.

Hospitality
Hotels, boutique hotels, restaurants, spas, banquets, bars/pubs, clubs and lounge bars.

House
Private homes, apartments, villas, holiday homes and bungalows.
Conservation/ Restoration
Only projects that were completed between January 1, 2014 and November 30, 2018 are eligible for participation. Also, the last date of entry is February 28, 2019. Unbuilt projects, future projects, partially completed and incomplete projects are not eligible for awards submission.
Participants applying for the Awards should be Indian registered entities only and even the projects submitted for the Awards should be in India.
Participants can apply in multiple categories. Every category requires a fresh submission.
All projects will be judged based on these criteria:
Sustainable Design Strategies
Issues related to climate change addressed through suitable passive and/or technological approach. The projects should be well set in their individual eco-system.
Resource Optimisation
The projects should not display any resource mismanagement. All resources used should deliver maximum value and impact to the project, for its intended capital cost. This approach should extend into a project's operational lifecycle as well.
Contextual Identity
The projects should exemplify socio-cultural sensitivity, which leads to a unique response that embodies its context even as it incorporates aspirations that are both global and local.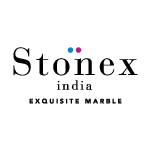 Stonex India, a leading brand in the Indian marble sector, has set the yardstick for the whole industry in terms of quality with its exquisite range of imported marbles. It has also introduced the advanced SRS system to India by curating the most advanced technologies and processes from around the world.
Read More
Being a pioneer in the industry, Stonex India is one of the most trusted brands in the country, celebrated for its range of exquisite imported marble. Another key strength that sets Stonex ahead of the best is the unwavering focus on service and customer satisfaction. With intricate and extensive practices that enhance and aid a customer's journey, Stonex India has cemented its legacy as one of the most trusted brands in the sector.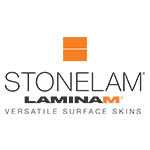 Stonelam® is a union of Stonex India, a leading destination for exquisite marble and stones in India, and Laminam Spa, Italy, a world leader in surface skin technologies. Created exclusively to cater to the ever-evolving and refined taste of the Indian audience, Stonelam® and its versatile surface skins offer a perfect harmony of form and function; it is the thinnest slab ever designed to multiply intended uses and applications.
Read More
Considered a technological breakthrough, it is the world's largest and thinnest slab and acts as a skin for surfaces, structures, exteriors, interiors, kitchens and underwater applications. Stonelam offers high resistance to mechanical stresses, chemicals, wear and tear, scratches, deep abrasions and bending. It is easy to sanitise, resistant to frost, fire, mold and mildew, and also immune to the effect of UV rays.
Morphogenesis, a multi-disciplinary design practice, has been ranked among the Top 100 architectural firms worldwide for the seventh time. Their projects are spread across eight countries and have won 95 International and National Awards. Their work has been published in 750+ publications globally, and they are the first Indian firm to be awarded the Singapore Institute of Architects' Get Award.
For any assistance:
Contact Person – Samarth Goel
Email – designawards@nw18.com
Number – +91 9015957912
Contact Person – Lancy Paul
Email – designawards@nw18.com
Number – +91 9999678607