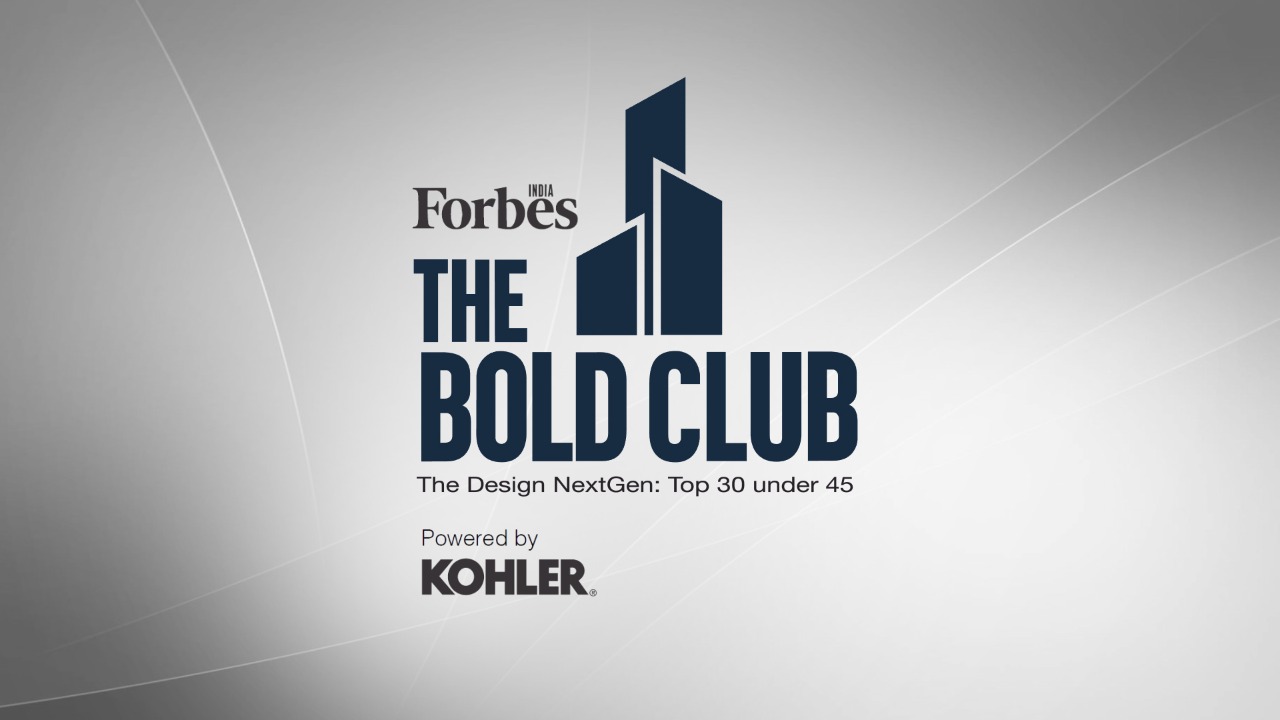 Forbes India 'The Bold Club: India's Top 30 Architects' Powered by Kohler includes the journeys of prominent and influential architects making an impact in the country and across the globe in their own unique way. This annual initiative is an effort to recognise and promote bold leadership and foster authenticity and passion to inspire innovation.
ABM Architects, Mumbai
Aahana Miller, 31
Principal Architect

Sense and Sensibility
'Aahana Miller has been key in bringing in new technologies and software to ABM'
Honesty and client satisfaction are the principles that Aahana Miller believes in. "Our process is very client-driven and the project evolves with our interaction with them. We work with them to meet their expectations using value engineering and 'jugaad'."
Hailing from a family of artists, designers and architects, Miller grew up in an atmosphere that fostered art and design. Her parents were the founders of the prominent architectural firm ABM Architects.
Her interest in restoration and preservation led her to pursue an undergraduate fine arts degree in interior architecture at the Rhode Island School of Design (RISD). It encompassed a combination of architecture, conservation and design of the built environment, involving an innovative approach to the transformation of existing buildings. At RISD, she was involved in projects in Japan and Costa Rica, which helped her gain experience in experimental and hardcore architectural projects.
Pursuing a masters at UPenn gave her the requisite skills to approach planning and engineering of projects through team-based studios as well as independent assignments.
Though it was a challenge for her to join a firm that already had an established reputation, Miller soon became instrumental in the growth of ABM. "With my experience in fine arts and graphic design, I bring some freshness to the style ABM has been known for. I have also been key in bringing new technologies and software to the firm, such as parametric modelling and fabrication techniques."
Miller prefers to use the term 'sensible architecture' rather than sustainable architecture. ABM Architects are pioneers in using electrochromic glass in India for the office building of the pharmaceutical giant Divis in Hyderabad. Electronically tintable, the glass regulates the intensity of sunshine pouring in during the day and changes tint by an electrical signal, thereby making the building more energy efficient.
Her favourite project is the recently-completed Domestic Lounge '080' at Bangalore International Airport T1. "My design philosophy is echoed in this project, where the use of colour and a combination of eclectic materials with wood brings in a beautiful blend of traditional Indian aesthetics with modern sensibilities."
Going forward, Miller would love to work on an adaptive reuse/conservation project in India. "That is where my interest in architecture, interiors and conservation will truly be amalgamated."
By Kamayni, Studio Gulmohar