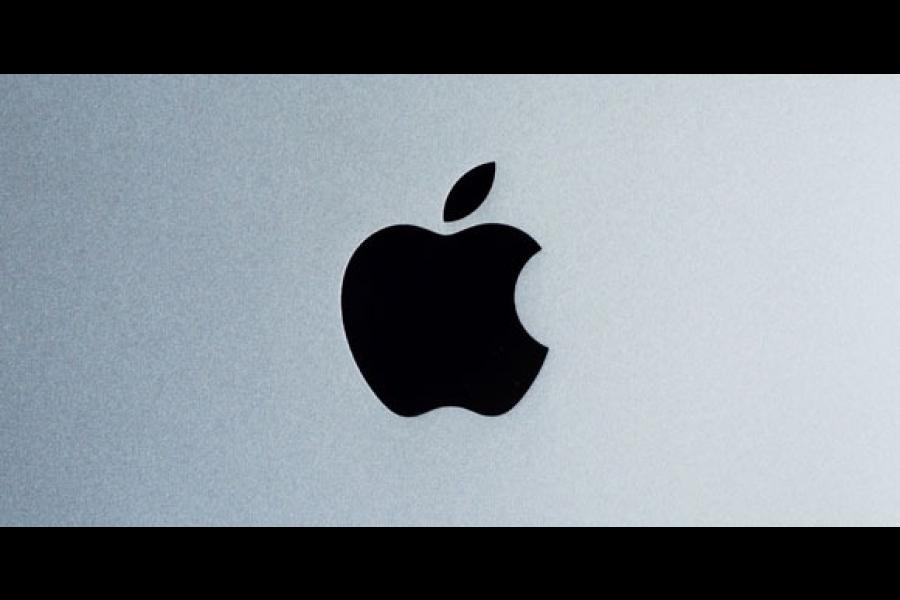 The New iPad. Like every other Apple device, this tablet is unspeakably enigmatic: it evokes emotions ranging from skepticism to outright lust. So after intensively using it for close to a week, I decided not to write a review. It has been tested, dissected, raved about and ranted on extensively. But being as I am (like several others I'm sure) intrigued by the mystery that shrouds Apple and its devices, I decided instead to delve into the things that make Apple products, well, Apple products.
First, I'd like to believe that Apple designs, builds and markets to a very specific type of consumer. By specific, I'm not implying a tiny subset (as their sales figures will more than adequately indicate.) They address a consumer that a) Simply wants an Apple product, or b) Needs a device that is simple to learn and use. From their almost clinical approach to product design to their highly-researched and intuitively lucid user interface, Apple products quickly ensconce their owners in a comfort zone --hook, line and sinker. The second aspect that makes Apple products so appealing is the ecosystem they have so carefully crafted--products are designed to be easy to use, with online services that are easy to access. They don't expect you to want to delve into the internals, or tweak several settings--like a butler who's raison d'etre is to insulate his master from everything pedestrian, Apple's products enable consumers to go about their lives without having to bother about the many underlying technologies that make their devices tick.
But the thing is, I love the underlying technologies. I enjoy tweaking and configuring and digging into the guts of settings until I'm satisfied with the way a device performs and behaves. I'm probably a minority, but was still intrigued to know whether I could be sold on the New iPad. There already is an iPad 2 in my home, which has been used regularly over the past year and a half for everything from reading eBooks to watching video podcasts and connecting to social networks. The iPad platform is arguably the easiest to get accustomed to, and it is especially the little nuances like the ultra-smooth touchscreen sensitivity and glossy application and user interface that set it apart from other competing devices. Apple has managed to consistently deliver on these usability fronts, and craft devices that do more than just fulfill a specific consumer need--their products have a way of forging an emotional bond with their owners. From the controlled and highly scientific manner with which buzz is created around upcoming products, to their definitive smoke and magic product launches, many consumers are sold on Apple products even before they hit the shelves. This curious phenomenon has been famously referred to as the 'Apple reality distortion field'--where traditional consumer behavior and buying rules cease to apply. And this halo effect begins unfolding even before the unboxing.
Apple's product packaging is a lesson in design. It could in fact be an entire semester in design. Being in the position they are, they clearly don't need to try too hard so far as graphics design on packaging goes--while other products splash evocative visuals, blaring specifications and saturated colors, the instantly recognizable 'Apple white' box oozes minimalism. Each of the five visible package surfaces contain just one motif, image or word--the word 'iPad' on the long sides, a silver Apple logo and iCloud logo on the short sides, and an edge-on view of the New iPad on the top. Unboxing an Apple product can almost never be done alone--it's the kind of event that calls for a gathering of friends or family while the expectant owner does the honors with all else huddled around like treasure hunters on the verge of discovery. Much has been written about the 'Apple smell', and truly, there is something rather distinctive about the fragrances that hit your olfactory receptors the moment you open that box (on a side note, one company has even gone so far as to attempt bottling this particular smell!)
Slide up the cover of the box and all you see is the gleaming iPad with its protective plastic cover. All the other white package contents are stored neatly beneath, each in their own recessed white area or neat little white box. Everything is white and pristine. There is no real instruction manual, possibly because there isn't really a need for one. But there is a little card that indicates the few Spartan buttons on the device--all you really need to know is the location of the power button and everything else falls in place.
Powering it up for the first time, the key aspect that strikes you about the New iPad is its much-publicized retina display--it is very, very crisp, as are the nicely saturated colors and great viewing angle. As expected, seeing hi-res photos, watching hi-definition movies and using any other visually-intensive application is a luscious experience. But here's the thing--the human body, with its innate ability to adapt, very quickly gets accustomed to change. Before you know it, you stop being conscientiously aware of the high-resolution display, except of course for the times you're showing it off to a first-time onlooker. The new A5X processor and revamped graphics core come to the fore when using especially-demanding applications like 3D games and image processing apps. But for day-to-day usage scenarios the experience is exactly similar to its predecessor, which also runs the updated OS and all of the apps--you'll notice nothing different by way of usability and response. New features like the improved camera (based on the one in the iPhone 4S) capture great photos and HD videos, although I wouldn't recommend any tablet as a primary camera--the very size and weight make it ungainly for prolonged use. This particular iPad had 64GB of storage and is 4G (LTE) ready when the network becomes available--while it perfectly works with current 3G networks.
Like I mentioned in my launch review of this iPad, it is undoubtedly a great device and one that makes sense going in for if you're a first-time buyer sold on getting an iPad. The earlier iPad 2 is still available, and at a discounted rate--a compelling option if you're comfortable with forfeiting the new-generation bells and whistles. But then there's the lure of the powerful reality distortion field; very few self-respecting Apple buyers will settle for anything less than the latest and greatest. And Apple will continue to sell millions of new tablets. Unquestionably.